Applebridge Building Services Welcomes Chris Rubery as Senior Quantity Surveyor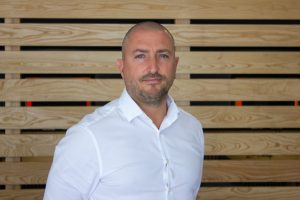 Applebridge Building Services is pleased to announce the addition of Chris Rubery to our esteemed team as the new Senior Quantity Surveyor. With over 15 years of industry experience, Chris brings a wealth of knowledge and expertise to our organization.
As a highly skilled and accomplished professional, Chris's appointment reinforces our commitment to assembling a talented team dedicated to delivering exceptional results. His extensive background in quantity surveying perfectly aligns with our pursuit of excellence and client satisfaction.
In his role as Senior Quantity Surveyor, Chris will assume a vital position within our projects. He will be responsible for meticulous planning, management, and execution, ensuring that every aspect of our endeavors meets and surpasses our clients' expectations. With his keen analytical skills, unwavering attention to detail, and deep understanding of cost management, we have great confidence in Chris's ability to make a significant impact on our projects and contribute to the continued growth of Applebridge Building Services.
At Applebridge, we recognize the importance of fostering a collaborative and dynamic work environment. We extend a warm welcome to Chris Rubery as he embarks on this exciting new chapter with our company. We are eager to witness his contributions and achievements as we strive for excellence in the building services industry of the North East of England.
Stay tuned for updates on our latest projects and accomplishments as we work together to build a stronger future.